By Ingrid Tunberg Globest.com
The joint-venture partnership of GMH Capital Partners LP and AEW Capital Management LP has broken ground on its four-story, multifamily development in Malvern, PA.
The 225-unit community, The Pendleton at Malvern, is slated to open in summer 2021.
The Pendleton at Malvern will offer a variety of floorplans to future tenants, including studios, one-bedroom units and two-bedroom units. Each residence will feature stainless steel appliances and state-of-the-art interiors, and certain residences will offer private balconies.
The property's outdoor amenities comprise a resort-style pool, entertainment areas, a beer garden and a bocce court within a private, half-acre courtyard. The community will additionally feature a fitness center, motion studio, e-lounge, conference rooms, concierge, a dog-wash area, a gaming room and a kitchen/bar.
Situated on Lancaster Avenue, the property will be offer access to Philadelphia through its close proximity to major roadways, such as Route 202, Interstate 76, The Pennsylvania Turnpike and Route 29. The community will also be located near The Great Valley Corporate Center, which hosts companies such as Microsoft, Siemens, IKON and Johnson & Johnson.
"We believe The Pendleton at Malvern's central location in a live, work, play environment fits right into the township's comprehensive plan to promote Route 30 as a corridor with a diverse mix of land uses and improved multimodal transportation options," said Gary Holloway Jr., GMH Capital Partners president. "We are excited to work alongside AEW in establishing yet another exceptional apartment community right in our backyard, and we look forward to welcoming new residents upon completion."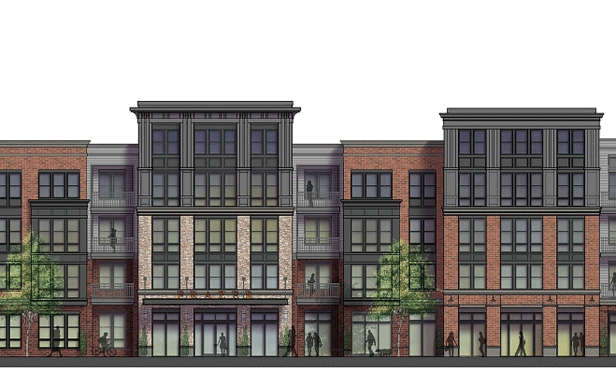 http://omegare.com/